"I learned not only a lot of knowledge but also methods of self-study. I started many things, failed many, succeeded many. I in a way, I became a more determined and motivated student at IST. I learned to pursue the things that I truly wanted."
Chenghao Liu (alumni)
"Our daughter joined IST Primary 3 years ago, and we are all very content; our daughter thrives, class size is small, the teachers are excellent and caring, and the school nurtures a lively community which we love being a part of. In fact, the school was the decisive factor for us to come to Enschede, and did not disappoint!"
Fam. Van Olffen
"There is a friendly atmosphere at IST that I haven't experienced at any other schools. All the teachers are really friendly and helpful. I get to be with people from all over the world with different perspectives."
Jasmin Kareem (student)
"The International School of Twente is a solid school with a strong program and qualified, involved and committed teachers/staff. As a result, the IB/IGCSE passing rate has been one of the highest in the country, and we feel very fortunate to be part of the IST community."
Fam. Villavicencio Brandwagt
Primary education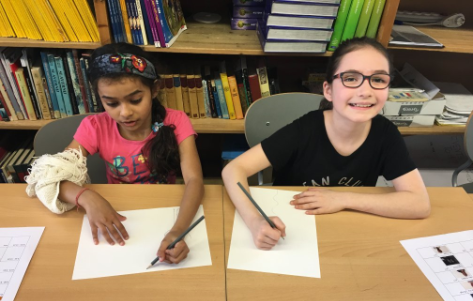 Secondary education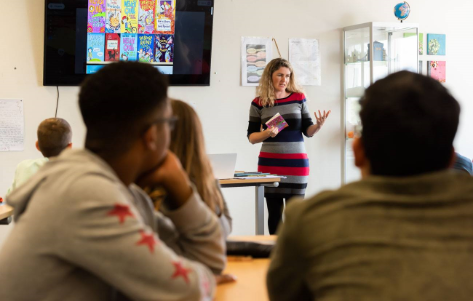 Welcome to Twente
The namesake of IST is the beautiful region of Twente. Located in the east of the Netherlands, away from the frantic bustle found in the west, Twente sports incredible outdoors, a fascinating wealth of culture, and unique history, while also being a centre for technology driven progress. Come and see what Twente has to offer! .
Devoted
We are resilient in the face of challenges. By staying true to ourselves and our community, we learn to tackle greater challenges and improve ourselves.
Growing
We commit ourselves to constant improvement, growing not only in knowledge and skills but also in character and commitment. Excellence is a habit of mind that must be practiced.
Curious
We give voice to our questions and follow our desire to find out answers. By sharing our curiosity, we build relationships and learn to work together, and make ourselves better as a result.
Honesty
We live in consistency with our values. By dealing honestly and fairly, we build lasting bonds of collaboration which strengthen us.
Fun
We find the value and humour in life. Enjoyment keeps us moving, and reminds us of the need for balance in different aspects of life.
Select a value for more info
Our values
The foundation of the IST curriculum is in its five values: Curiosity, Devotion, Honesty, Growth and Fun. Each action taken at IST has its roots in these values, which are further realized into the Learner Profile at the Primary and Secondary Campus.
Contact us
Have you already had a look at our Frequently Asked Questions? It might help you to find a quick answer to your question. Otherwise you can ask your question using our contact form below.
Would you rather plan a visit to one of our locations? Please click here and we will contact you in order to make an appointment.
If you would like to submit an open application, please email your CV to recruitment@istwente.org. To keep up-to-date with our vacancies, please check them on a regular basis.